Aqua Marina Electric Motor Power Fin Bluedrive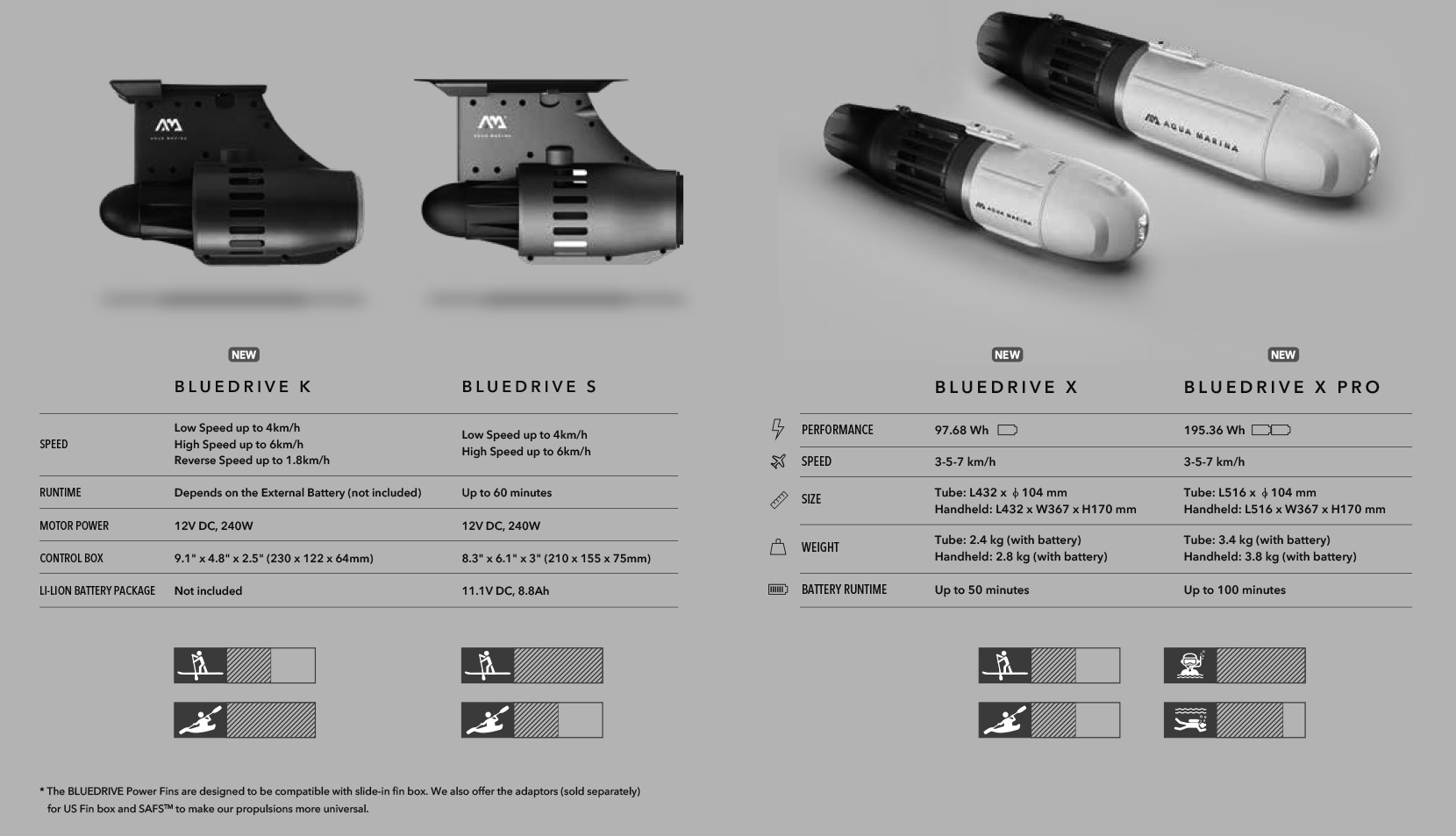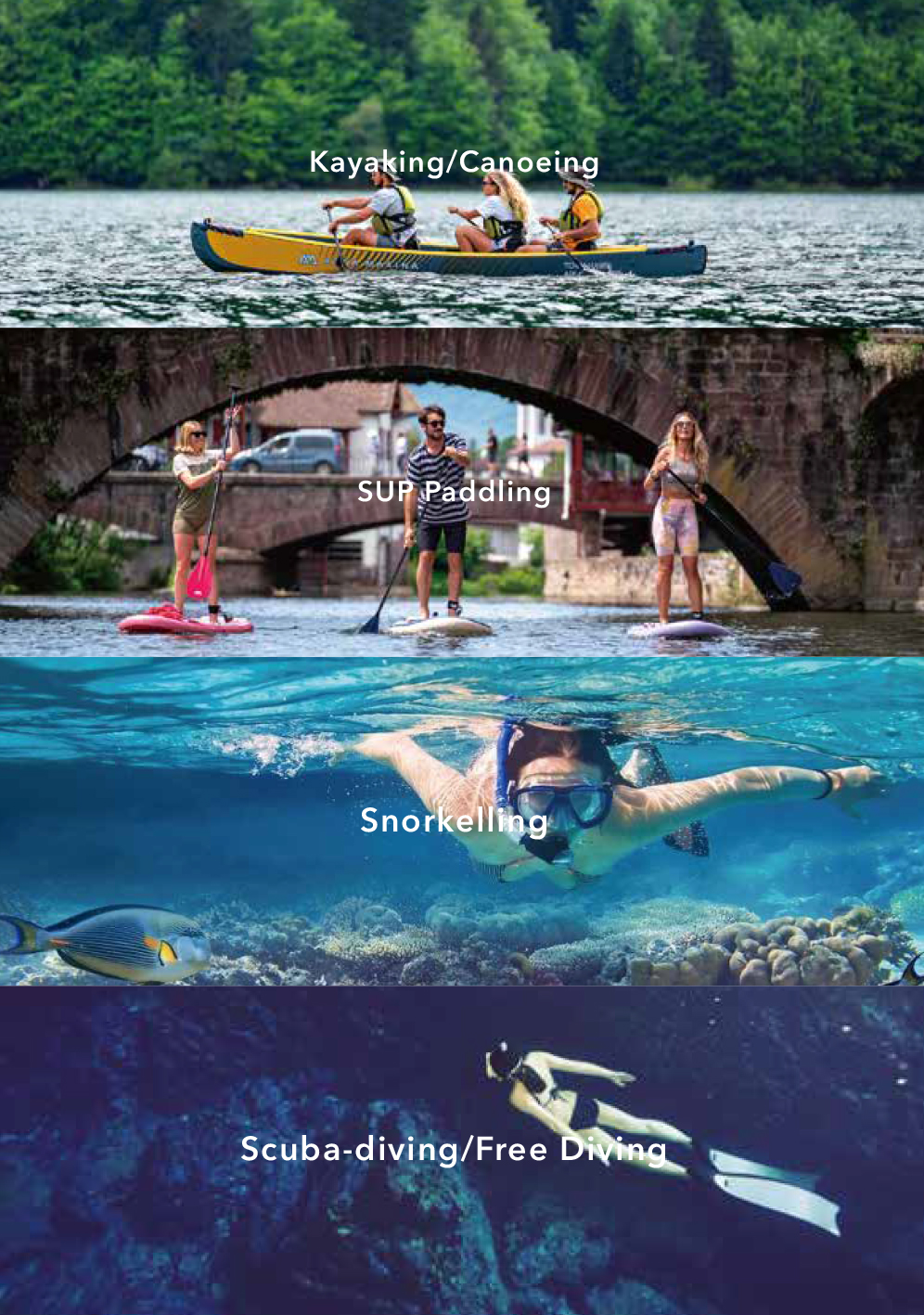 Underwater jet for diving, snorkeling, SUP boarding or kayaking.
Explore a new way to remote places with your SUP board or kayak. Simply replace the fin and upgrade your board or kayak with the Aqua Marina BLUEDRIVE.
The BLUEDRIVE is an electric motor suitable for almost all types of watercraft with fins and is available in 3 versions. It helps you extend your trips on the water and save more energy fighting wind and current.
Paddle farther than ever before and already your energy for other activities!